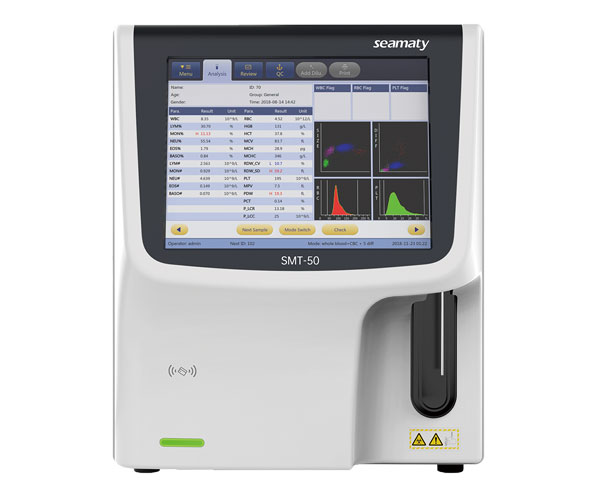 SMT-50 Hematology Analyzer
Maximum productivity in minimum footprint.
The Seamaty SMT-50 is a 5-part auto hematology analyzer, designed to help your low-volume laboratory enhance patient care through increased productivity with less costs. The SMT-50 hematology analyzer has built with the smallest footprints with a durable and less maintenance construction, uses only three reagents and delivers critical results with accuracy. Automated operational tasks promote ease of use, efficiency and uptime, freeing more time for patient care.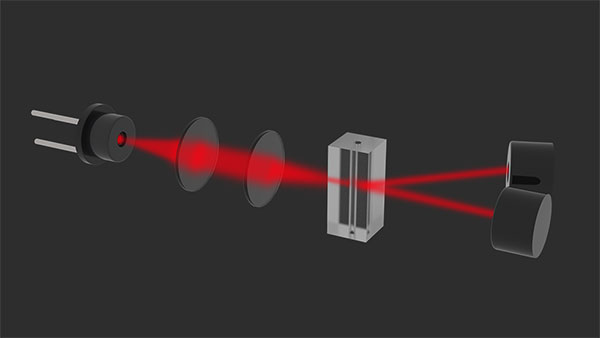 Deliver reliable clinical results
The distinctive technology of laser scattering makes the analyzer simpler and more reliable.
Time-tested internal design
The analyzer adopts integrative, high precision and long life injector module and stable maintenance-free sampling module, allowing a higher durability of analyzer as well as reducing the cost in maintenance.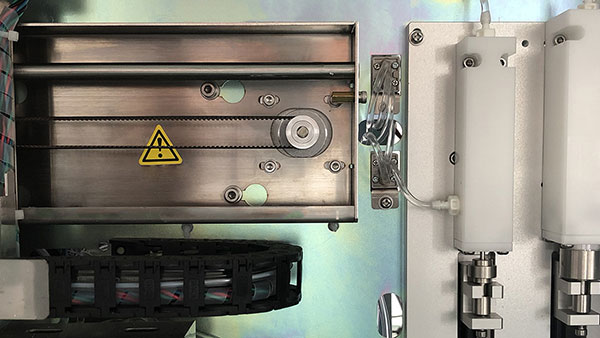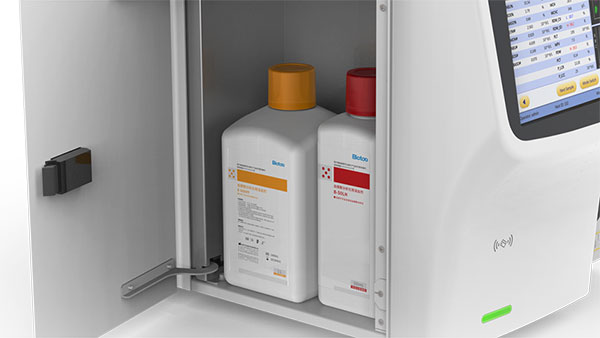 Reduce overall operating costs
Less reagents allow to save the testing cost and management cost. Built-in reagent cabinet can maximum hold 1L-DIFF lyse and 500ml-LH lyse in the same time to make your desktop neater with less operation.
See how it works
Specifications
Model No.
SMT-50
Power
Voltage: AC 100V~240V, 50/60Hz
Rated Power: 100~120VA
Sample Consume
Sample consumed ≤20μL
Compatibility

Two modes of sampling: Whole blood, pre-diluted blood
Three modes of test: CBC, CBC+5Diff and CBC+5Diff+RRBC
External printer or thermal printer
4 USB, 1 LAN support protocol HL7 and compatible with LIS system
Accompanying quality control material

Display
10.4″ colorful touchscreen
Efficient
60 samples/hour
Principle
Flow cytometry and multi-angular laser scattering, Electric impedance method and Colorimetry
Parameters

Reportable Parameters (25 items)
WBC, LYM#, MON#, NEU#, EOS#, BAS#, LYM%, MON%, NEU%, EOS%, BAS%, RBC, HGB, HCT, MCV, MCH, MCHC, RDW-CV, RDW-SD, PLT, MPV, PDW, PCT, P-LCR, P-LCC
Research Parameters (4 items)
ALY%、ALY#、IG%、IG#
2 histograms and 2 scattergrams

Reagents
Build-in DIFF Lyse, LH Lyse, External Diluent, Probe Cleaner for maintenance
Flag System
RBC, WBC, PLT abnormal sample and support customized test groups
Storage
Max. 50,000 results
Quality Control
3 Level QC, L-J graph, X-B
Calibration
Manual and Auto-calibration
Dimension
500mm(L)×320mm(W)×390mm(H)
Weight
25 Kg
Operational Environment
Working Temperature: 10℃~35℃
Relative Humidity: 20%~85%
Send your message
Contact us for more details about this product. We will go back to you in 12 hours.
"*" indicates required fields