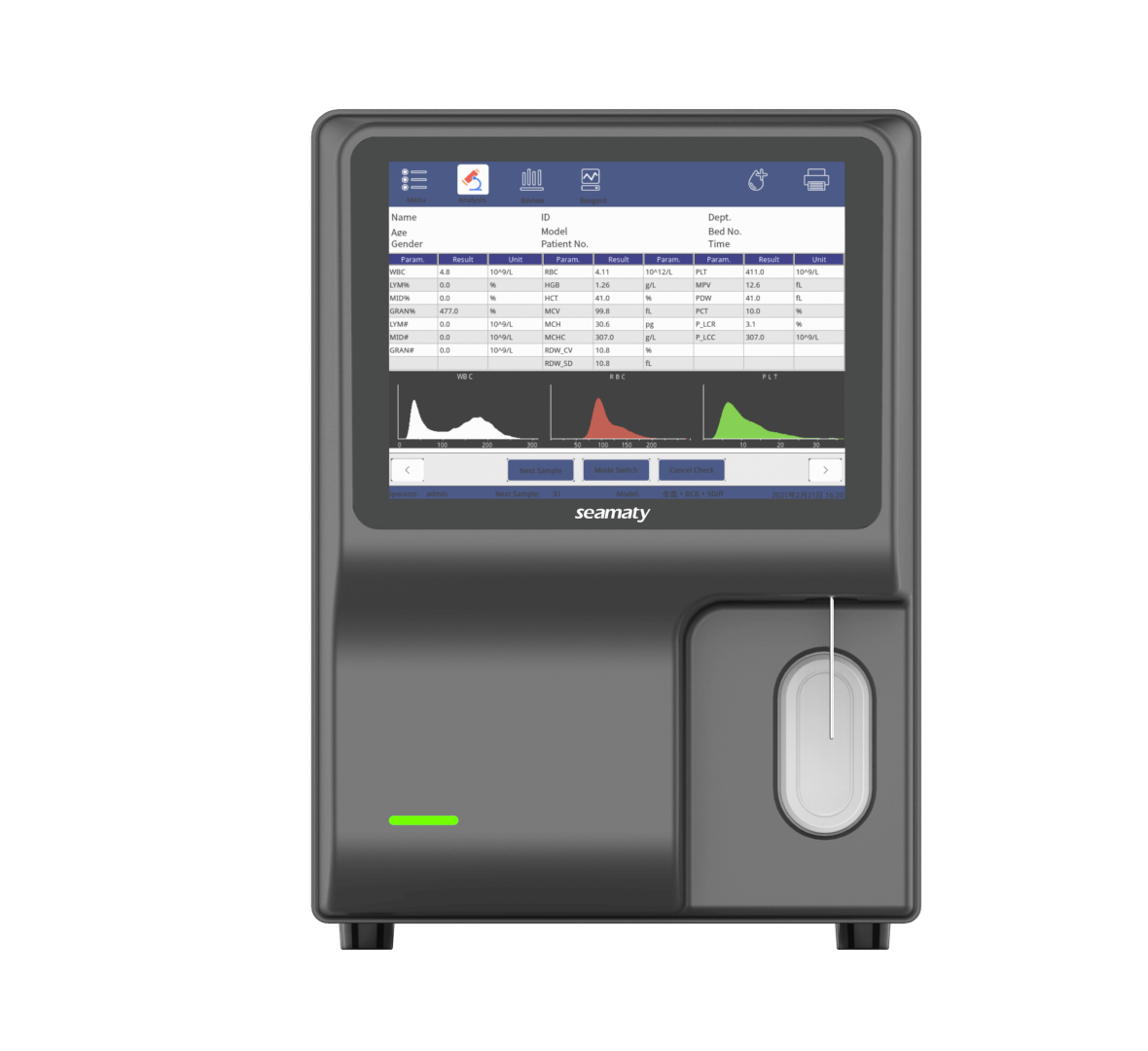 VBC30 Automatic Veterinary Hematology Analyzer
An Easy-to-use and Affordable In-house Hematology Analyzer for your Veterinary Clinic.
The Seamaty VBC30: A compact 3-part Automatic Veterinary Hematology Analyzer with advanced features. User-friendly with a 10.4″ touch screen, minimal blood and reagent usage, automated maintenance, and diverse applicability for 13 species. Provides 21 parameters for accurate veterinary insights.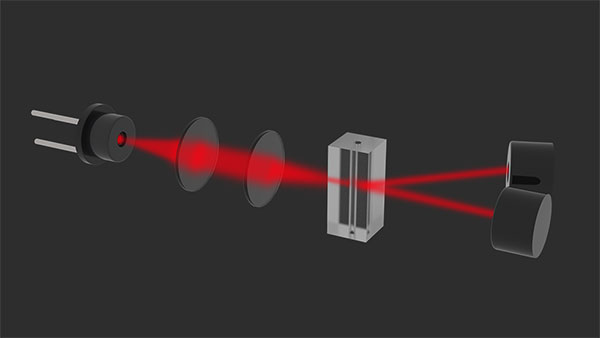 Deliver reliable clinical results
The distinctive technology of laser scattering makes the analyzer simpler and more reliable.
Time-tested internal design
The analyzer adopts integrative, high precision and long life injector module and stable maintenance-free sampling module, allowing a higher durability of analyzer as well as reducing the cost in maintenance.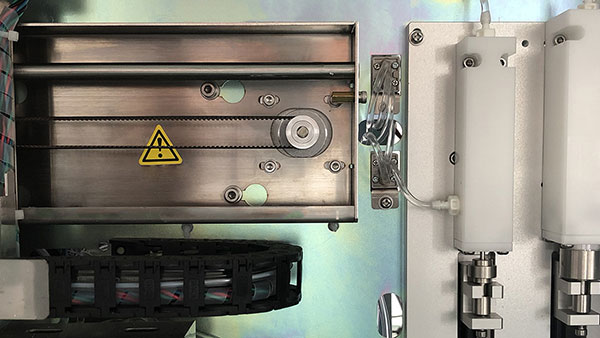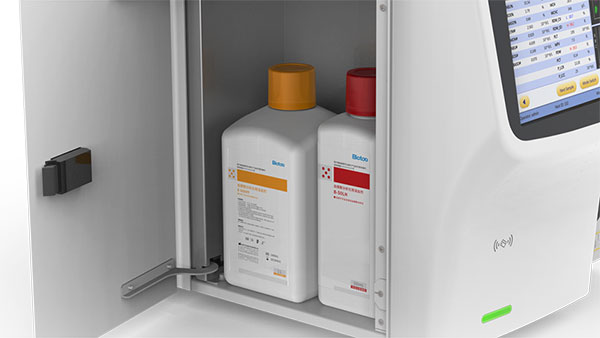 Reduce overall operating costs
Less reagents allow to save the testing cost and management cost. Built-in reagent cabinet can maximum hold 1L-DIFF lyse and 500ml-LH lyse in the same time to make your desktop neater with less operation.
Specifications
Model No.
VBC30
Principle
Electric impedance method and Colorimetry method
Parameters
21 reportable parameters: WBC, LYM#, MID#, GRAN#, LYM%, MID%, GRAN%, RBC, HGB, HCT, MCV, MCH, MCHC, RDW-CV, RDW-SD, PLT, MPV, PDW, PCT, P-LCR, P-LCC
3 histograms
Reagents
Build-in LH Lyse, External Diluent, Probe Cleaner for maintenance
Flag System
RBC, WBC, PLT abnormal sample and support customized test groups
Storage
Up to 50,000 results including histograms, scattergrams and patient information.
Quality Control
3 Level QC, L-J graph, X-B
Calibration
Manual and Auto-calibration
Accessories
Standard: waste liquid barrel, ground wire(3m); Option: keyboard, mouse, external barcode scanner
Operational Environment
Working Temperature: 10℃~35℃; Relative Humidity: 20%~85%
Dimension
500mm(L)×320mm(W)×390mm(H)
Weight
25 Kg
Send your message
Contact us for more details about this product. We will go back to you in 12 hours.
"*" indicates required fields